The page has moved, click here to visit the new page if you are not automatically redirected
Approved by the Louisiana Office of Alcohol and Tobacco for obtaining your Responsible Vendor Permit.


Related Courses for Louisiana:
What is the minimum age to sell/serve alcohol in Louisiana?
The minimum age to sell and serve alcohol in Louisiana is 18.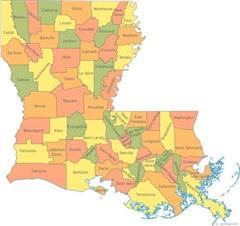 ---
The Louisiana Office of Alcohol & Tobacco
The agency that handles Louisiana liquor licensing and/or bartender licensing rules and regulations in Louisiana is The Louisiana Office of Alcohol & Tobacco. The contact information for The Louisiana Office of Alcohol & Tobacco is listed below. You can contact them to verify that online server certification (bartender license) can be obtained in Louisiana. We have also listed that information where applicable.

The Louisiana Office of Alcohol & Tobacco
Telephone: (225) 925-4041
Website: http://www.atc.rev.state.la.us/

Bartending License, Louisiana bar card - responsible vendor permit (RV training program certificate) regulations for sellers and servers in Louisiana

LA Dram Shop Laws: No
LA Happy Hour Laws: Happy hour Laws reference the prohibited practices that result in excessive consumption of alcoholic beverages by consumers. In Louisiana you may NOT: Sell or serve any alcoholic beverages at a price fixed on an "all you can drink" basis after the hour of 10:00 p.m

Can bartenders in LA work as a bartender with a felony conviction?
Yes with restrictions. If the main commodity is alcohol you are unable to bartend with a felony conviction.