Search
Search
Search Results: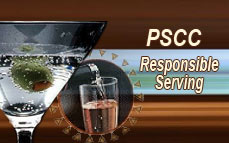 $8.99

Responsible Serving® of Alcohol

If your state is not listed below, this Responsible Serving® Course is the one for you. This course is set up to allow...

[More]

Montana Bartender License, Certification Course


Licensing in Montana →
Alcohol Server Education Montana Online Certification Course Montana Dept. of Revenue Liquor Control Division Approved ... [More]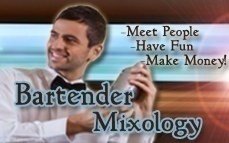 $49.95
Bartender Mixology
Learn to become a professional bartender and master the art of mixology with the bartender certification course. (40 hours)...
[More]
---
Search Results for Related Sites




These links will take you to other web sites on the internet with related content/keywords.





ServingCard.com - Get your alcohol server card online, just $8.99!
Take our state-approved online course to get your alcohol serving card, permit, license or training for just $8.99. Courses for safe food handling and bartending tips, tricks and drink mixing are also available. ... [More]


www.servingcard.com





Wisconsin Bartend
Wisconsin online courses to bartend. Get your certification to bartend in the state of Wisconsin. Wisconsin online training to bartend... [More]


www.wiibartend.com



Advanced Knowledge Courses
In addition to the main certification training courses offered by PSCC Rserving, there are also specialized advanced knowledg... [More]


m.rserving.com





Wisconsin Bartending
Wisconsin online bartending. WI online bartending certification course. WI bartending training online... [More]


www.wiibartending.com



Bartending Game Online
Bartending SoftwareProfessional Server Certification Corp has various bartending software products to meet various needs. Int... [More]


www.bartendinggame.com



Online hospitality courses
Online courses for wine knowledge, liquor knowledge, gratuity secrets, tips, club drugs, and more.... [More]


www.rserving.com